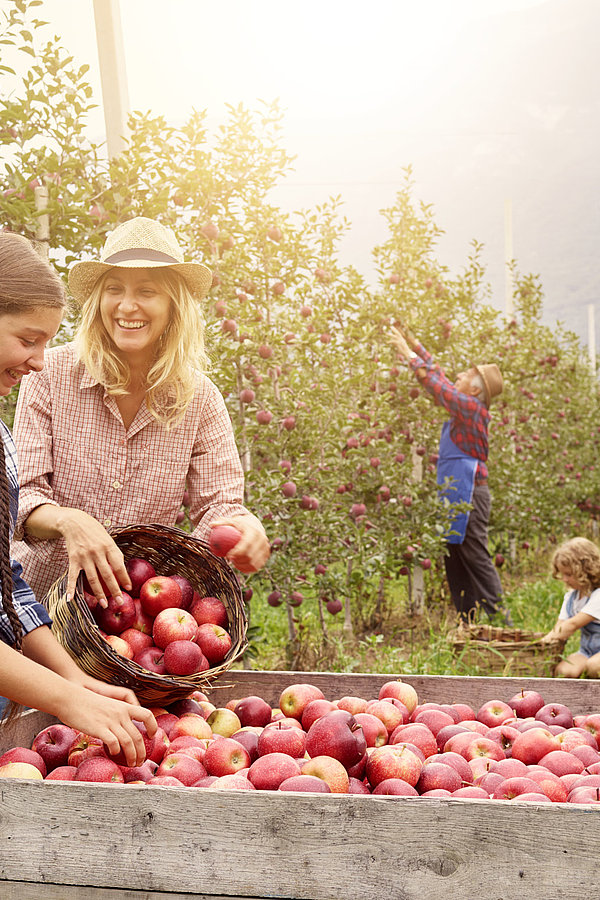 Our fruits
In our fruit and apple processing , the quality of all the raw material is ensured by the careful selection of the best varieties and the great attention we pay to the growing areas. Soil conditions, agronomic techniques, harvesting conditions must guarantee the perfect mix of punctuality, freshness and flavour preservation to meet our high quality standards. For over fifty years we have been able to select the best producers and have built relationships with them based on trust and mutual respect. They give us the certainty that we are always buying fresh and only the best fruits.
The apple
Hallmark of the Trentino-South Tyrol region, symbol of beauty, flavour and seduction.
With its bright colour, perfect shape and sweet, juicy flesh, the apple has always been of great importance in Christian tradition, fairy tales and legends and is a symbol of seduction. How can one resist? Not to forget the popular saying "An apple a day keeps the doctor away". The proverb actually contains a kernel of truth! An apple really is a perfect snack: fresh, quick, low in fat and nutritious. Consisting of 85% water, it is refreshing and thirst-quenching. At the same time, it provides the right boost of vitamins, minerals and trace elements, such as calcium, magnesium and iron, among others.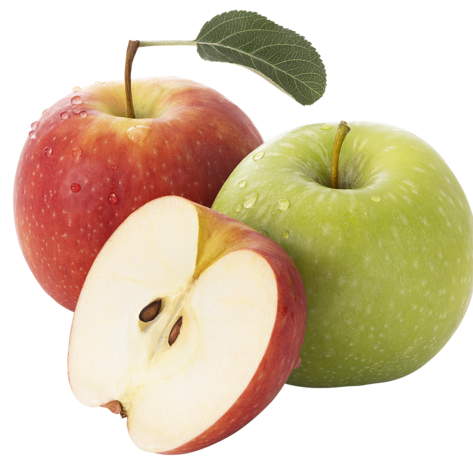 11.4 g carbohydrates of which 5.7 g fructose